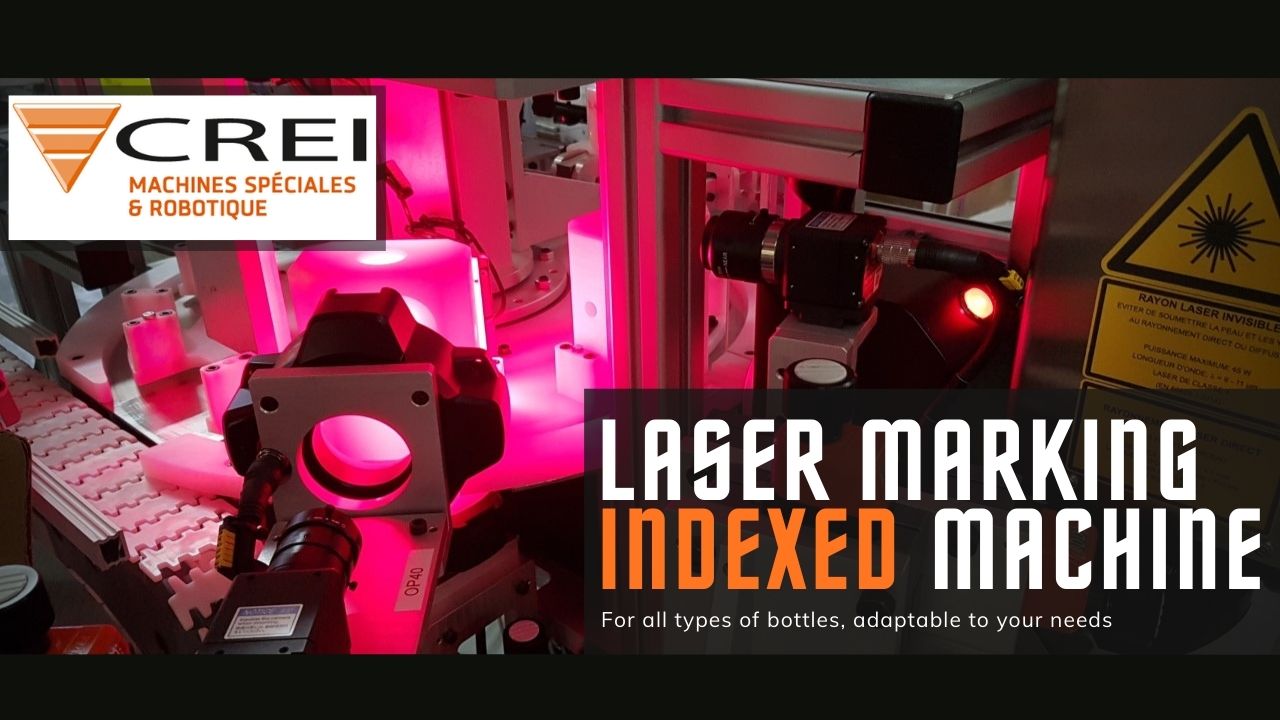 Indexed Flow Laser Marking Machine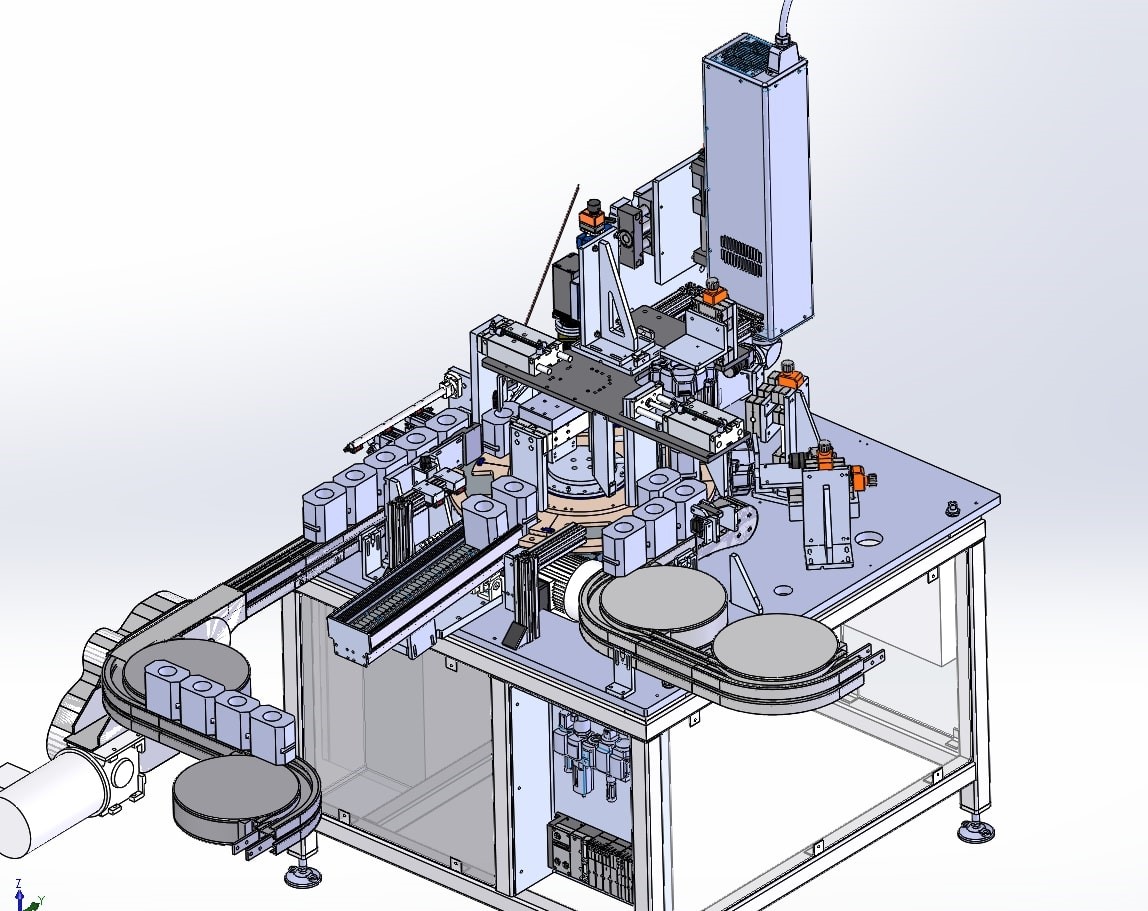 CREI offers a standard indexed flow laser marking in indexed flow model that allows to engrave text or shapes on glass or plastic bottles. It is possible to engrave these elements on the sides (adjustable height) or on the bottom of the bottle. It is also able to check the quality or the content of the marking thanks to a vision control and to manage in an automated way the evacuation of the nonconforming bottles. Fully automated, our machine is able to mark up to 40 vials per minute on vials ranging from 2 ml to 400 ml.
We are also able to adapt our machine to your specific needs: we can add a bottle orientation system for round products, a vision control with character detection (article code, batch number, datamatrix), and a 2nd laser (double bottom and side marking). Moreover, you can order the machine with a stainless steel casing, choose the color of the frame or benefit from a remote maintenance service by modem.
We invite you to send us your specifications so that we can study the best solution for you. You can also contact us directly by email or by phone.
Below, you will find the video of our indexed laser marking machine as well as its technical data sheet.