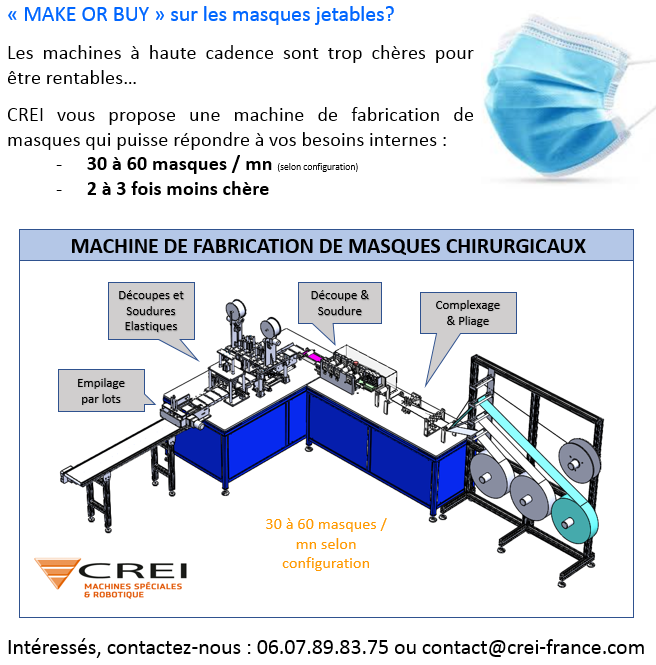 Many manufacturers are considering whether to buy surgical masks or produce them in-house to reduce costs. And you, what will be your strategy?
CREI offers you to purchase a medium speed machine that can meet your needs (up to 1.300.000 masks / month in 3×8).
Do not hesitate to contact us by phone at +33 06.07.89.83.75 or by email at contact@crei-france.com.